Protection of Open Space is important for the following reasons: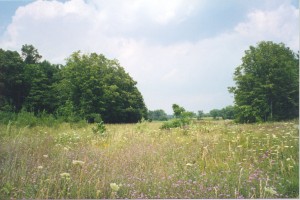 1. Open space is Low Maintenance. 
"It does not demand the infrastructure and tax expenses of  development: in the meantime, open space does generate property tax revenues. (See Press Release, NEWS From the Office of the NYS Controller, Released 3-25-2010, page 7-9 "Open Space Preservation and Municipal Revenues")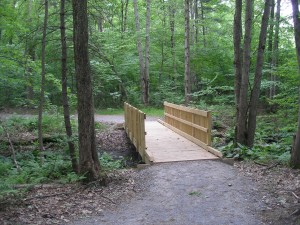 2.  Open Space enhances the "Quality of Life".
The natural resource benefits of Open space are prodigious.  The quality-of-life dimensions of Open Space are a hallmark of Clifton Park.  Plant (flora) and animal (fauna) life are not only a pleasing aesthetic aspect of our town but also are very functional factors.
3.  Open Space provides clear financial advantages to towns.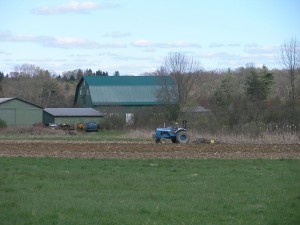 As outlined in Controller DiNapoli's Economic Benefits of Open space Report of March, 2010, he sites such validated  results as:
Financial benefits to local government for open space reduce costs for public infrastructure and lessen the need for property tax increases.
Ecosystems such as wetlands can reduce municipal costs for water treatment facilities.
Drainage and storm water runoff from imperious surfaces like asphalt are eight times that of open space thereby reducing municipal water treatment costs.
Open space reduces flooding, reduces erosion, increases groundwater recharge and improves water filtration for less
Open Space industries like agriculture generate money and economic development to towns & regions.
pollution and better stream health.
Open space that remains on municipal tax rolls can produce a net profit for municipalities.
4.  Open Space protects our water supply.
Open space provides Natural Buffers between differing land uses which are not only visually pleasing but also provide sound buffers and areas for water–especially storm water–to naturally and slowly seep into the Town's water courses while re-charges its many aquifers.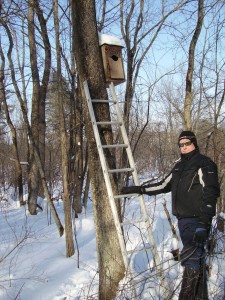 5.  Open Space Natural Resources are used by many species.
The most important species in this instance is, of course–us. 
The recreational opportunities in Clifton Park vary from intense competitive sports,
( e.g. soccer, baseball, football) to passive, low density nature-based activities (e.g. hiking, skiing, birding).
The former activities require significant amounts of flat, dry and open fields while the later activities require larger but much more varied terrain. 
6.  Plant and animal diversity is a product of the large tracts of Open Space.
These areas of undisturbed plant and animal life provide the spaces and corridors to necessary for the propagation of many interdependent species. 
Endangered wood turtles cannot survive without clean wetlands,
Trout in the Dwaasskill cannot survive with too much warm water from summer asphalt run off
A red fox in your backyard is still a thrill to most of us.