A number of the Shenendehowa School Board members have often raised the issue of a new elementary school in Halfmoon. They use this topic as a justification for the $2M sale of the 34 acres for commercial development, i.e. this money is needed to buy property in Halfmoon for a new elementary school. However much we support this idea, Friends of Clifton Park Open Space would question this forecast.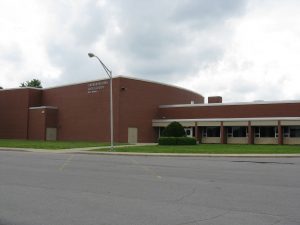 FACT: NO BUSINESS PLAN PROPOSED FOR NEXT ELEMENTARY SCHOOL
First, there appears to be no business plan for such a substantial new investment. As far as we can ascertain there has been no discussion about any surveyed property or even discussions with either the Town of Halfmoon—which has generously offered to donate land in the recent past for a new school—or any commercial real estate organizations on potential sites.
FACT: MONEY FROM LAND SALE AVAILABLE FOR ANY EXPENSES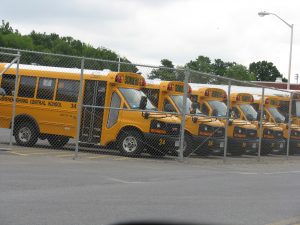 If money from the sale of the 34 acres goes into a capital reserve fund, then that money can be used for any capital purpose. It could be used for another sports venue, for new technology in the classroom, for more buses, etc. While none of these possibilities are objectionable, the lack of any plan for a new school makes the lure of such other "expenses" more likely to absorb these funds in the near term. In addition, the money could even be moved to pay for operating expenses or to pay off debt in difficult budget years.
FACT: PUBLIC REFERENDUM IS REQUIRED FOR ANY NEW LAND PURCHASE OR SCHOOL CONSTRUCTION
ALL the voters of the school district have a long history of supporting school budgets—regardless of where they or their children reside. The Town of Halfmoon has spoken in favor or new school construction in their town and could easily work with developers before them to help facilitate this kind of construction when the need arises. At such time, we believe that the residents of Clifton Park, along with the other district towns, would vote positively on the necessary referendum for such construction.
FACT: ONLY CURRENT ENROLLMENT NUMBERS QUALITY FOR STATE AID REIMBURSEMENTS
Most importantly, the current and future enrollment for at least 5, if not 10, years is not able to justify a new school and still qualify for state aid reimbursement of building expenses. Current School District Enrollment Projections indicate that the school district will grow by only 175 students by 2021-2022.     http://www.saratogian.com/general-news/20151206/shen-enrollment-declines.    State aid reimbursement of debt on new construction is not available unless there is approval of a building plan by the State Education Department based on actual—not potential—student enrollment. And surely, the School Board does not intend for the district's resident to carry the entire cost of the new school building which, based on the cost of Shatekon, would be at least $20M.
FACT: MUCH MORE PLANNING NEEDED BEFORE NEW ELEMENTARY SCHOOL POSSIBLE
The School Board publishes an agenda twice monthly for its meetings. However, this topic under "Information Items" or "Study Session Items" or "Business Items" has not appeared on any agenda. There has only been the Board's suggestion that a new elementary school in Halfmoon is, in fact, planned. We would suggest that perhaps more concrete steps for such a plan be revealed for that reality to be tested.